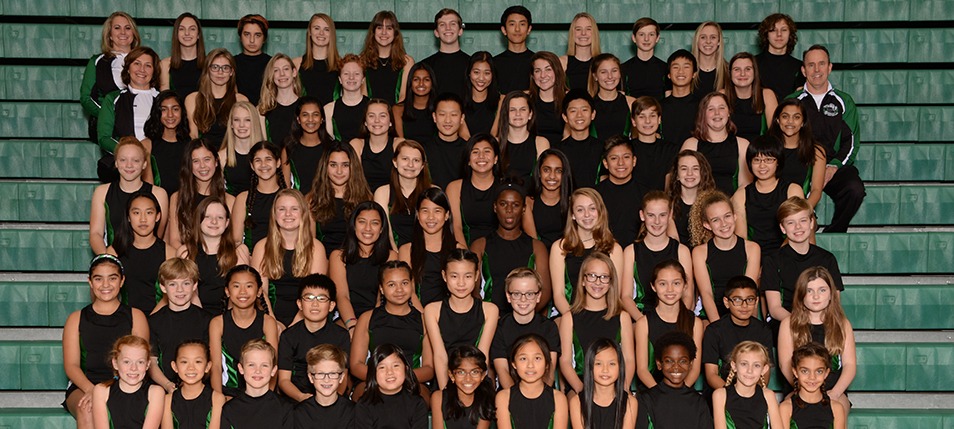 Thank you to everyone who attended! We'll see you next year!

Comet Skippers Team Try-outs!
May 7-11, 2019

Summer Camp
June 11-14, 2019
Thank you to everyone who attended! We'll see you next year!

Jump with the Stars
Dec. 7nd, 2019
The 2017-2018 Season – Comet Skippers
The 2017-2018 season has ended and we reflect on it with deep gratitude. So many jumpers traveled the country in the fall teaching jump rope to hundreds of children from Seattle to Ontario, Canada. From North Carolina to Connecticut. And everywhere in between! Our Comets are known for their excellent teaching skills, creativity in double-dutch and for being all around great people! We are proud to send them everywhere to help grow the sport and inspire the next generations!
Spring 2018 – Comet Skippers
Spring 2018 we turned the corner to the competition season. Our jumpers did very well at the Michigan Invitational, at the Indy Open and at the Ohio Open. Some jumpers showed off their speed skills at the Arnold Sports Festival. Our youngest team members did very well at the Regional competition to qualify for the 2018 Junior Olympics! So, guess where we went? Read on!
Junior Olympic Championship – Comet Skippers
And, here is where you read on…… remember those young jumpers who did so well at the Jr. Olympics regional? You guessed it, 9 of them went to Des Moines, Iowa in July to the Junior Olympics Championship! The first time the Comet Skippers have been there in many, many years! They cleaned house, bringing home more awards than we can name here. Look at all the medals in the photo! That tells the story! Our Comet Skipper future sure is bright! We love this crew and we are so proud of their hard work and progress!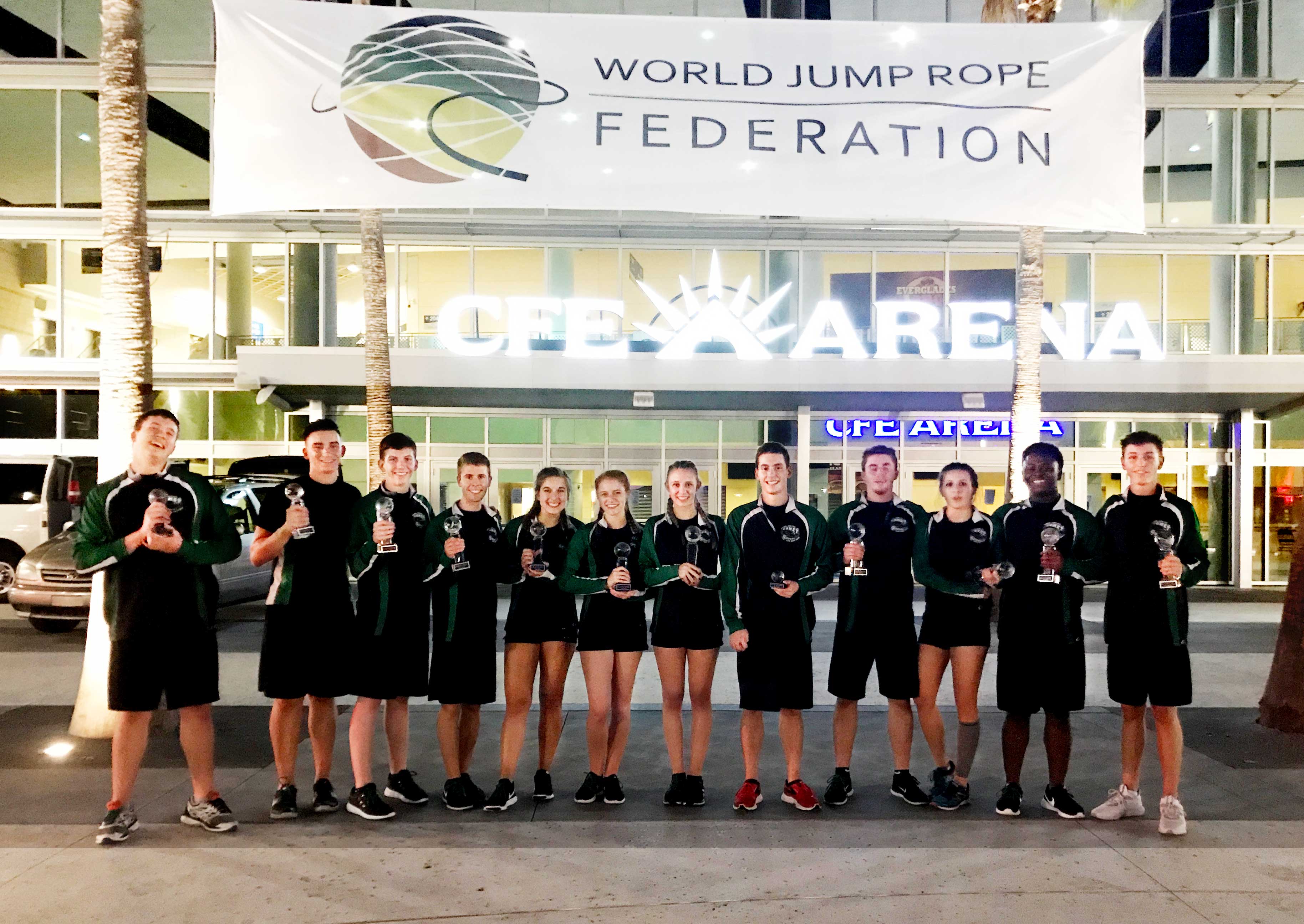 World Jump Rope Championship – Comet Skippers
Results:
40 athletes represented the Comet Skippers at the World Jump Rope Championship. There were 800 competitors from over 30 countries competing this year. It was an outstanding competition – the most difficult we have ever faced! Throughout four days of competition in 14 different competitive events, we brought home 40 age division awards, 10 of them were first place! The Comet Skippers sent 12 jumpers to the Grand World Championship on the 5th day of competition where the best of the best in each event go head to head. We walked away with 10 Grand World Championship awards. We earned 4 First Place Grand World Champion awards! This was one of the most successful competitive events in Comet Skipper history!
Continuing to grow – Comet Skippers
All of our Comet Skippers traveled near and far to also attend workshops to continue to develop our own jump rope skills. Everywhere we go we learn new skills, get to know each other better, and make new friendships. Truly our favorite thing about jump rope!
Jump Rope Championship 2018 – Comet Skippers
Our team was well represented at the World Jump Rope Championship and Camp 2018, held at the University of Central Florida in Orlando, Florida. The competition was fierce! Over 900 athletes from over 30 countries were there all seeking the Grand Championship – to be one of the top 3 in each event in the WORLD! Fierce!
44 athletes represented our team this year. During the week, we earned several age division awards in single rope and double-dutch events; in speed and freestyle events. Our juniors even "Thrilled" the audience while earning 3rd place in Junior Team Show!  Our junior girls delivered a super cool DDC freestyle routine, too! We had 15 athletes compete in the Grand Championship in various freestyle events. They brought home crystal awards for several freestyle routines. Four jumpers staffed the World Jump Rope Camp that followed the competition. It was an amazing week!
The Rest of our Year – Comet Skippers
After the competitions were done, many Comet Skippers set off to do what we do best – change the world one rope turn at a time. Two jumpers taught at the inaugural American Jump Rope Camp. Four jumpers went to Berlin, Germany. Two jumpers went to Germany and Prague. Each group reached hundreds of children, made new international friends, and made memories to last a lifetime. Three jumpers went to Kentucy to continue to support our Heart and Sole friends. And, three jumpers went to Ontario, Canada "Soar 'in" their way out of summer and back to school.
And that is where we are today – ready to start the 2018-2019 season. This is our 15th Anniversary year – so keep your eyes on us – and watch for some GREAT things this season! We welcome 15 new "Rookies" to the team in a few short weeks. We plan to travel the globe sharing the sport and we plan to work harder than we ever have before to launch the Comets into the next 15 years!
We count our blessings for the team we are today, for the families who have given so much for these kids, and most importantly for the deep and lasting precious friendships we have made. So, keep jumping friends and fans. We will keep jumping too! We will fly like Comets and we will love every single minute of it!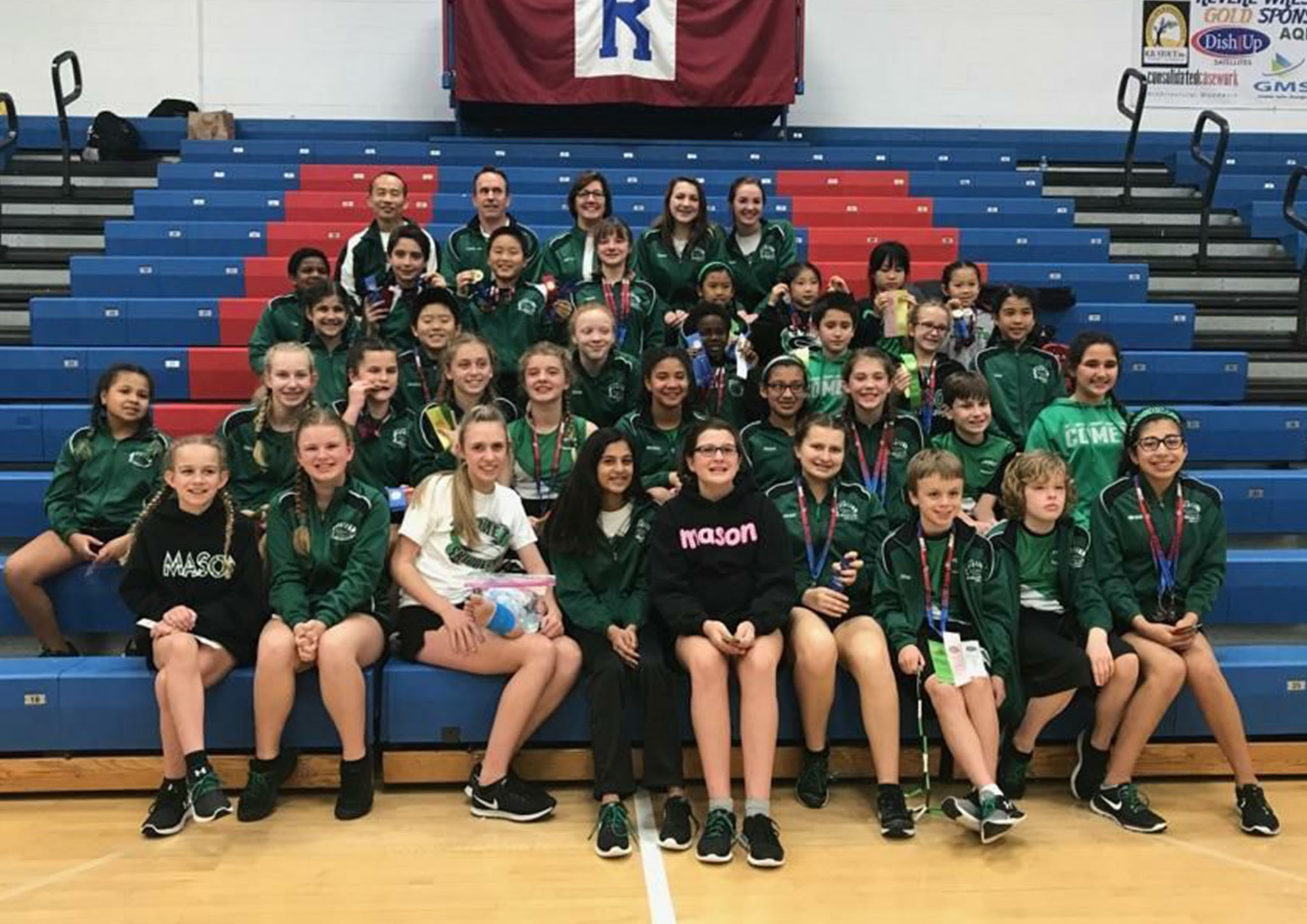 Great Lakes AAU Event – Comet Skippers
Results:
It was a super day for the Comet Skippers in Cleveland! Thanks Heartbeats for hosting the Great Lakes AAU Event. Our younger jumpers represented the team very well! Shout out to my crew…. Lindsey, Hailey, Dharma, Sophie, Brielle for choosing to go support your team! Love you all!