FORMS OF JUMP ROPE COMPETITION
The Comet Skippers are a competition jump rope team which takes the form of several disciplines and styles.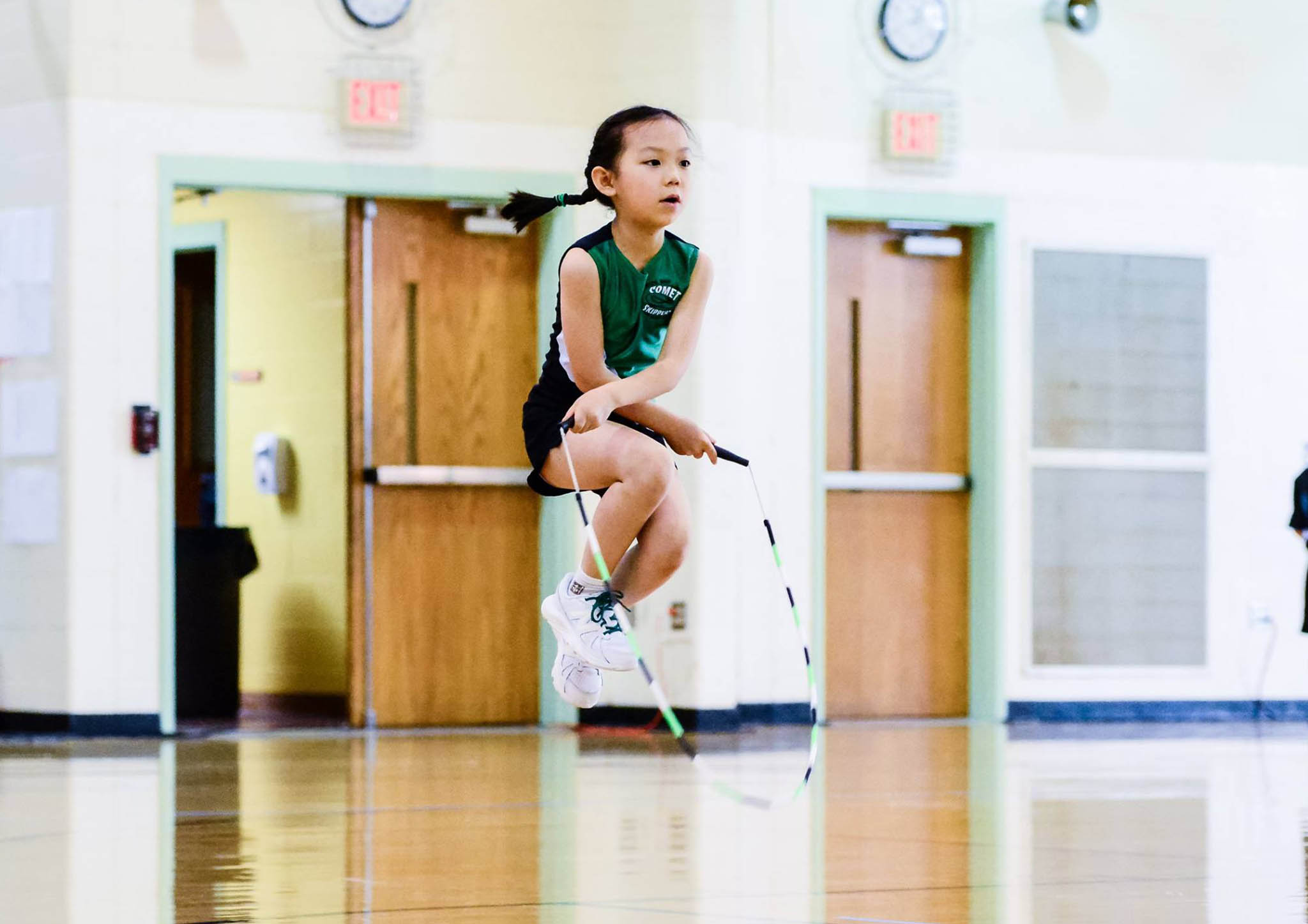 SINGLE ROPE
Single Rope events are typically performed with one rope per competitor, in events that can be individual or team events.
Single rope speed events are competed counting the number of jumps within a specified amount of time. This can be a jog step (rope goes under once with each alternating left/right step) or a double-under event where the rope goes under both feet twice between contact with the ground.
Single rope freestyle events use a wide range of skills building on novice skills to advanced tricks incorporating tumbling, rope releases and dance.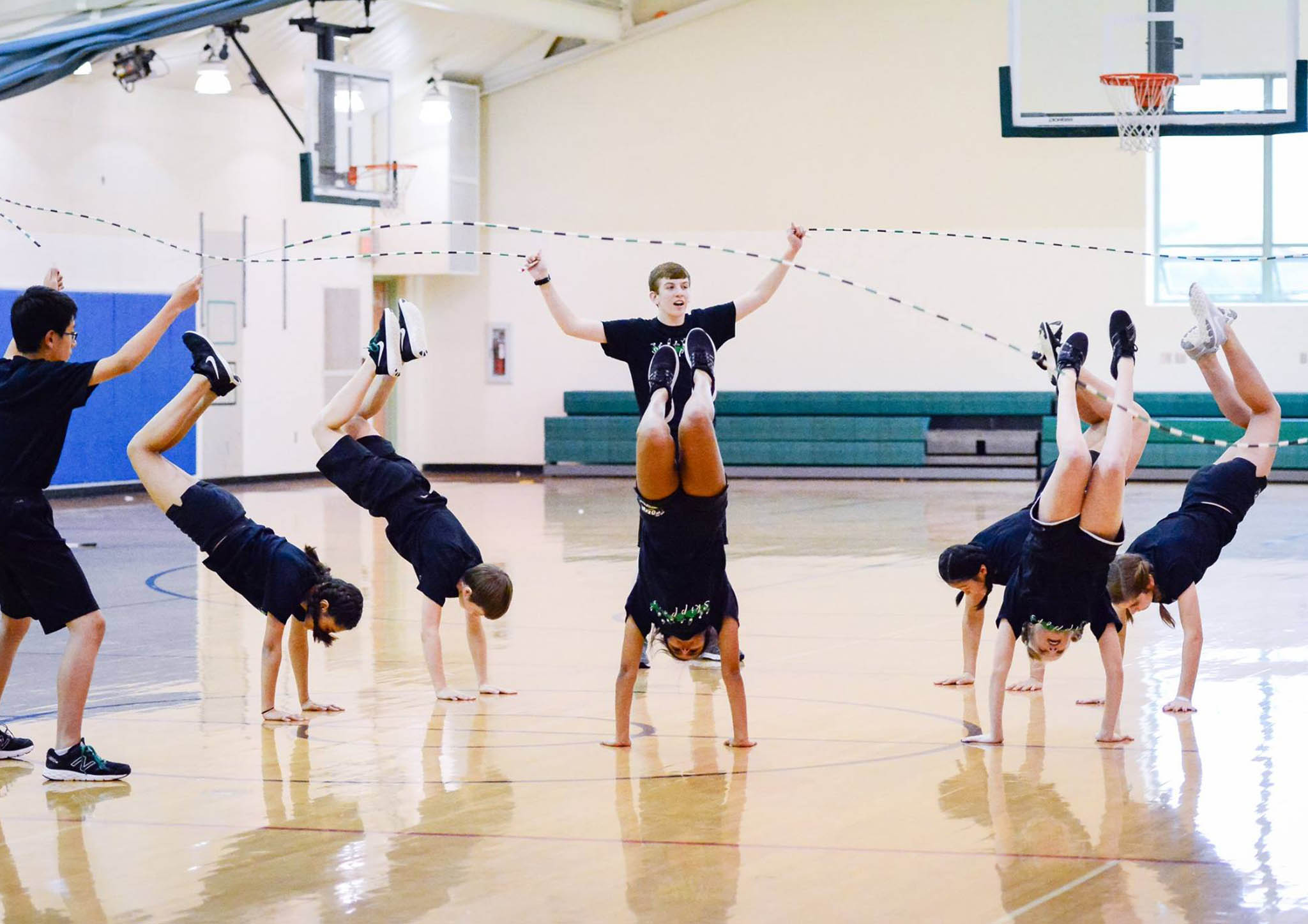 DOUBLE DUTCH
Double dutch events include three or more competitors, usually with two turning and one or more jumping. These are also competed in speed and freestyle formats.
Double dutch speed events are often relay events where competitors switch positions during the timed event. Teams practice together closely to hone their timing and switch efficiently.
Double dutch freestyle events give competitors many ways to showcase their skills and creativity. In these timed events, three or more competitors (depending on the event) are scored by a judge panel based on the difficulty, execution, presentation and entertainment of their routines. Sometimes these events are competed with music.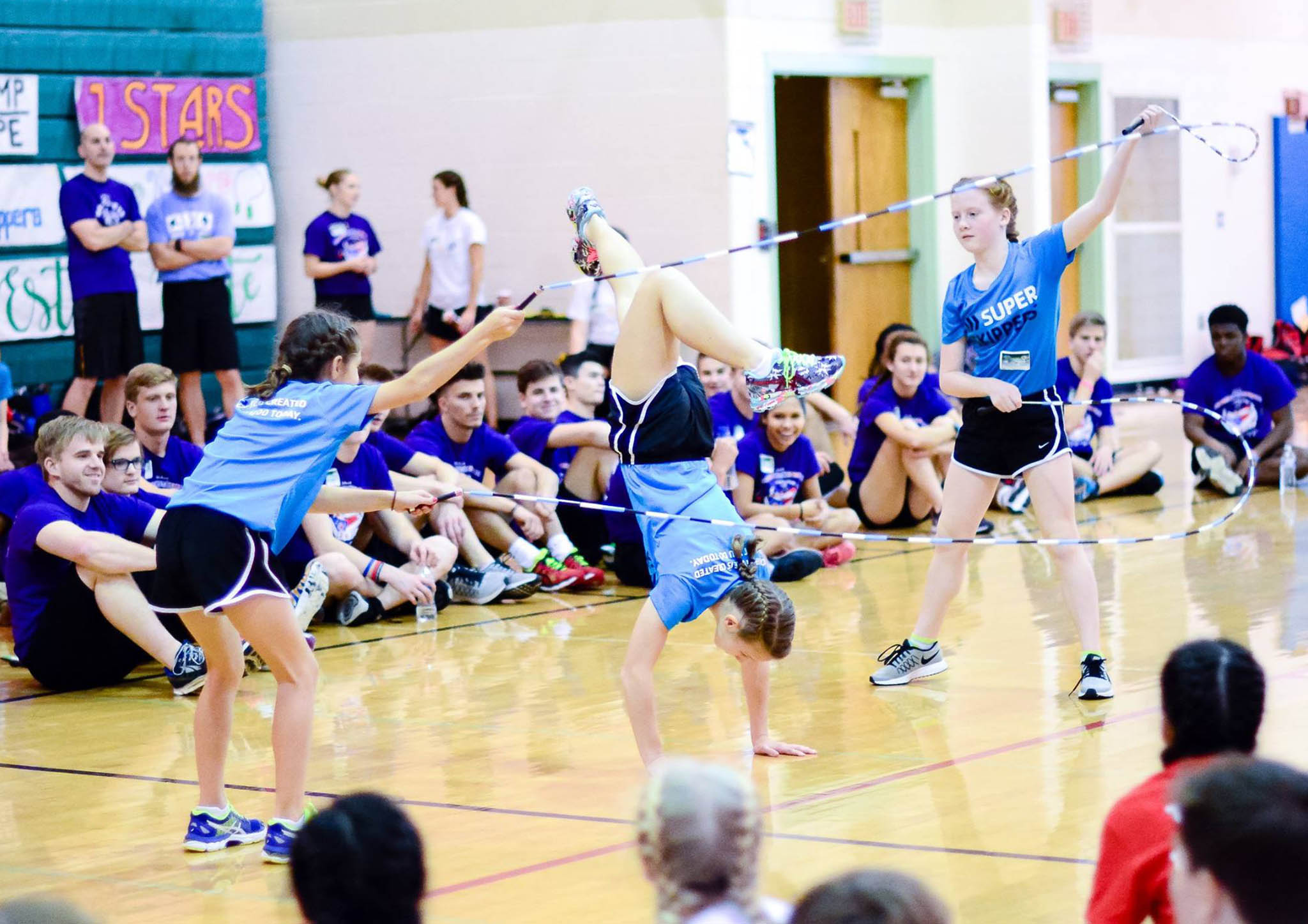 DOUBLE DUTCH CONTEST
Double Dutch Contest (DDC, also called Fusion) is primarily a freestyle event competed with a group of three or more competitors. DDC originated in Harlem, NY and evolved in Japan over many years to combine the freestyle skills of jump rope with the spirit and energy of street performance and dance. The best of these routines use strong elements of dance, creativity and even humor to entertain audiences and impress judges.